Technical excellence is a given here at Freed Photography, but it's not something we obsess about. Our photographers are uniquely talented, well-schooled practitioners of the art and masters of the most advanced professional equipment. But that's not how we measure our value and our success.
Photography may be the art of painting with light, but to us the real art is getting to know people and capturing indelible images of wonderful moments in their lives. Although we operate behind the lens, photographers come into intimate contact with their subjects. Our hope is that your experience will be like having an old, trusted friend at your side who just happens to be a fabulous photographer and who puts you completely at ease.

COUPLES' CHOICE AWARDS WEDDINGWIRE: 2009 – 2014
BEST WEDDING VENDOR WASHINGTONIAN: 1999 – 2014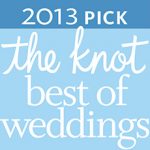 BEST OF WEDDINGS THE KNOT: 2007 – 2013
TOP VOTE GETTER FOR MD/DC/VA WASHINGTONIAN: 2013 – 2014
BEST OF THE BEST ENGAGED!: 2009- 2014
RATED, 160 REVIEWS WEDDINGWIRE: 2009 – 2014
We have also enjoyed the respect of our peers, winning "Best Of" of awards from the International Special Events Society over the past five years.