A note from the photographer, Jenifer:
An evening stroll in Old Town Alexandria is wonderful any time of year—but during December it added a very festive feel to Becky & TR's wedding.  The close proximity of the Hotel Monaco, St Joseph's Church and the Torpedo Factory allowed the groomsmen to walk to the church, then quick Uber rides for the bridal party back to the hotel followed by a walk to the reception lit by colorful holiday lights.
There were many special personal touches to this celebration — the father's first look at his beautiful daughter, elegant holiday centerpieces designed by the couple, guests providing personalized ornaments to hang on a tree when entering the reception, a cake that looked like a stack of gifts, and the Family Wedding Veil created from parts of veils worn by the previous four generations of Becky's family beginning with her great-great grandmother in 1905.
Becky and TR's wedding has a most important date: 12-13-14  the last sequential date that is possible in our lifetime.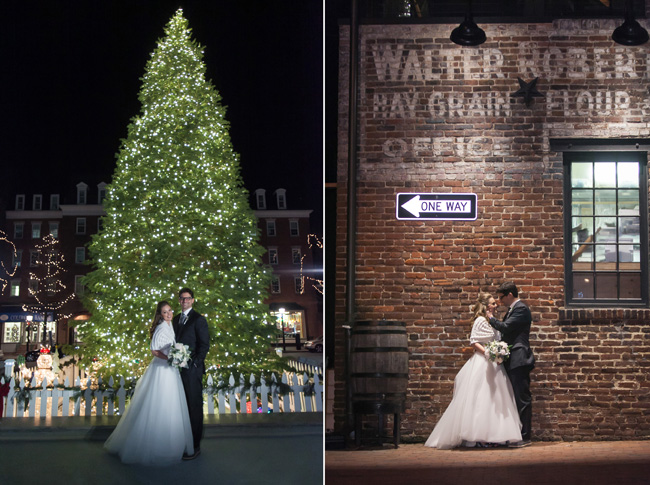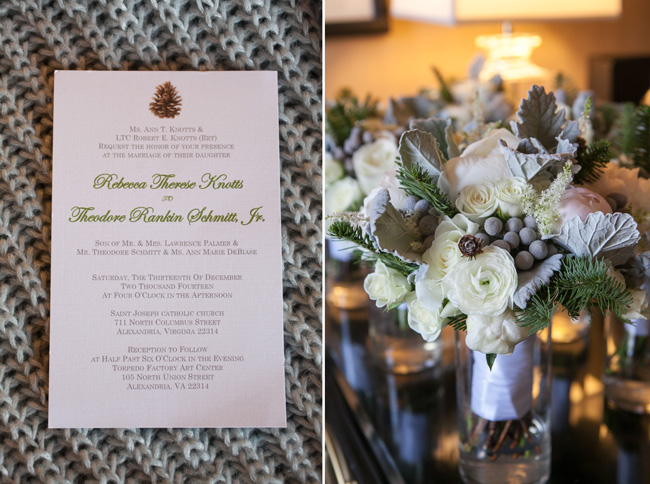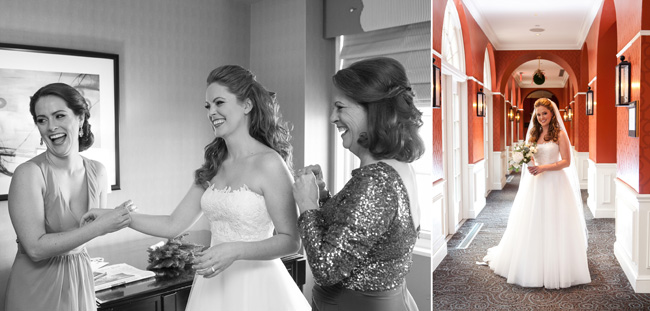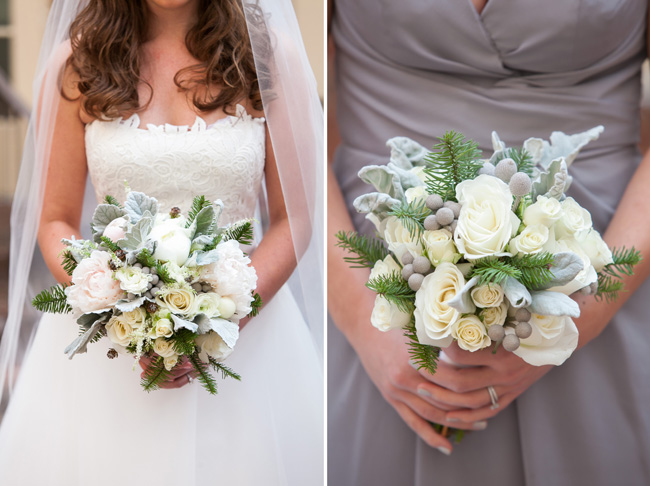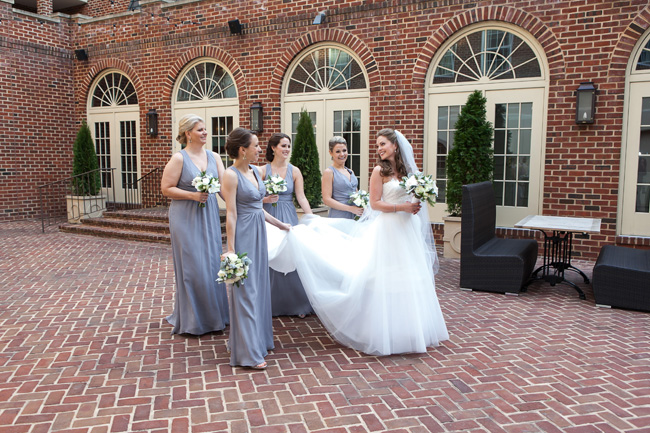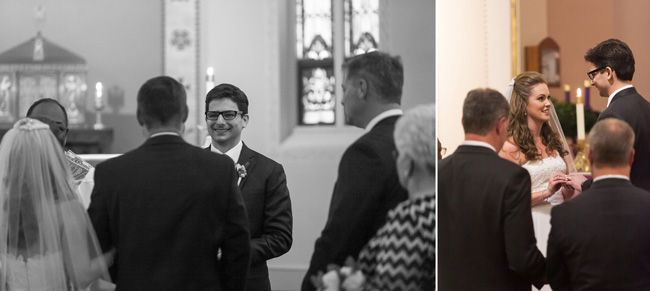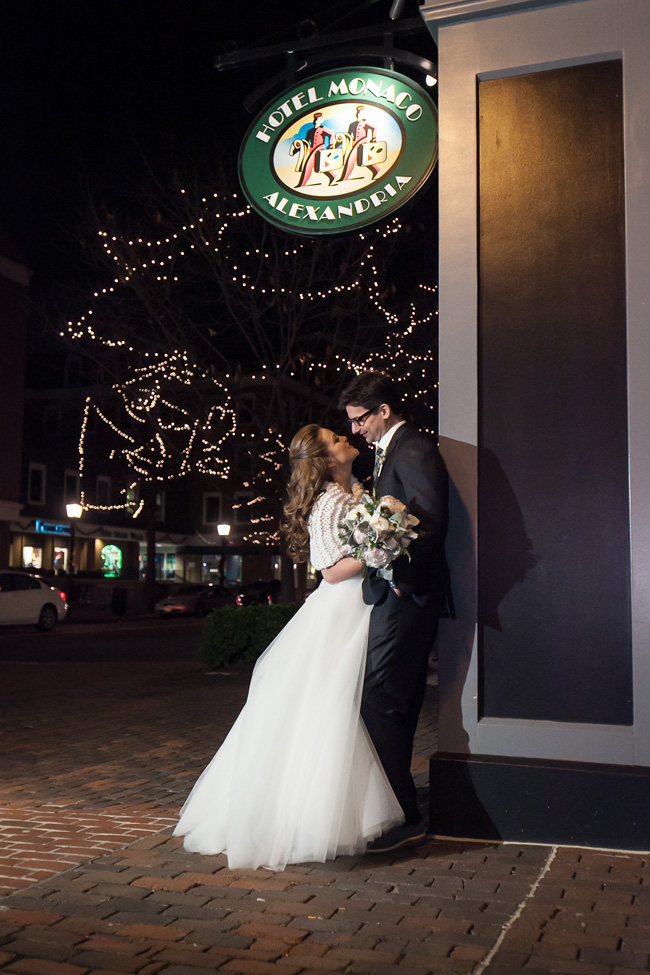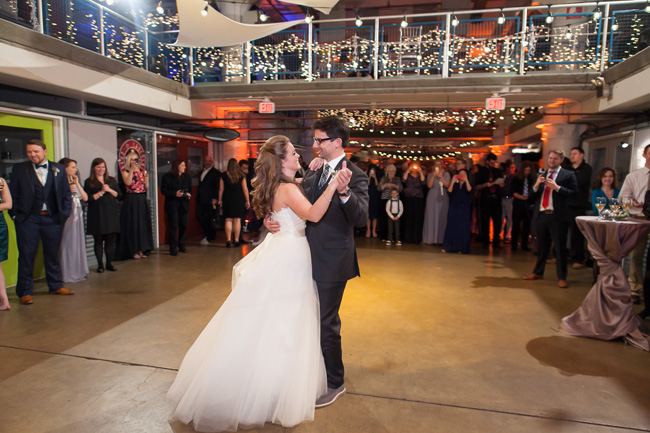 The Lovely Team of Vendors: